Wait a second. What do you mean by "PBWQ 2015"? You just finished the 2014 stretch, and as three people in the world know, PBWQ doesn't start until October of each year.
Well, that was the old PBWQ: the Personal Book Writing Quarter. No, that concept has been retired. In its place we have the all-new PBWQ: the Perpetual Book Writing Quarter.
That's right. It never stops.
Plan. Write. Edit. Repeat.
Very fitting for the Boy Who Cried Book.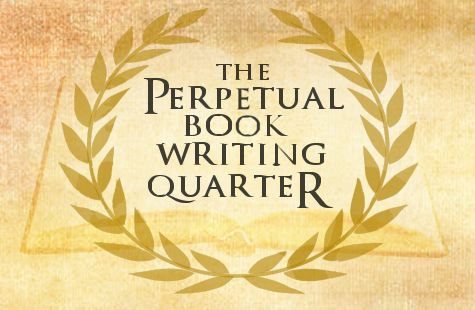 And as long as we're on the topic of perpetual book-writing, the current manuscript is temporarily on hold while I work on another facet of my creative endeavors: music. The benefit of this is twofold: 1) I'm back to working on something else that's very important to me, and 2) my brain needs this break. It's important to step back, let things rest, and then return to them fresh.
« Previous Post . . . Next Post »