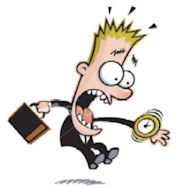 As of the time of this writing, we're now about an hour and a half into the fall season in the northern hemisphere. (And did you catch that full harvest moon last night?) This means September is almost over. This also means the first month of PBWQ is almost over.
Month One, for me, meant pure R&D. It was about "getting it together" and pretty much nothing else. I've plowed forward into dense forests before only to find myself completely lost and out of energy. I swore I wouldn't let that happen this time around. I was going to do my homework and have the clearest blueprint ever before writing Word One.
Overall, I am happy with the progress. Things feel like they're coming together and, in spite of the fact that I don't have everything completely nailed down yet, this still feels right. I managed to spend some time on it even while out of town the last several days.
Let's just hope this translates into a good story. Because all the planning in the world isn't enough to make a book actually enjoyable.
« Previous Post . . . Next Post »