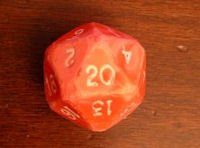 I find it ironic that I frequently find myself lacking any sort of ambition when it comes to doing the thing I want to do most: namely, drink beer. Er . . . wait. No, I mean write. I mostly want to write.
Most of the time it's because I'm too dejected to write anything. Storylines hit brick walls. The brain goes numb. Everything I've done for the past six weeks is crap. I know I need to keep at it if I'm going to knock down those walls, reignite the brain, or turn the crap around. But it can be really difficult to harden myself to the task at hand. I think Gimli summed it up best during his orc-chase with:
"Well, let us go on," said Gimli. "My legs must forget the miles. They would be more willing, if my heart were less heavy."
Oddly enough, however, this happens even when I am fired up and anxious to keep working on a project. Like now. I've got dozens of ideas flying around in my head for The Spark and I should be looking forward to sitting down and banging them out. But the truth is, it's still tough. At the end of a typical work day---usually twelve straight hours chasing orcs---I just can't get into it. Apparently my legs aren't willing no matter what.
Fortunately, I have a little trick that keeps me going. It's called Twenty Minutes and it's simple. No matter what you feel like, work on it for twenty minutes. If you're still burnt out at the end of twenty minutes, go ahead and quit. At least you got a third of an hour in which is a third of an hour more than you would have otherwise. However, if you feel yourself perking up at the end of twenty minutes, just keep going. I find that nine out of the ten times I try this, I go at least an hour past the original twenty minutes and I always feel better about it.
At least until I hit that next wall or another band of pillaging orcs. Where are Aragorn and Legolas when you need them?
« Previous Post . . . Next Post »